A Conversation with Mike Wein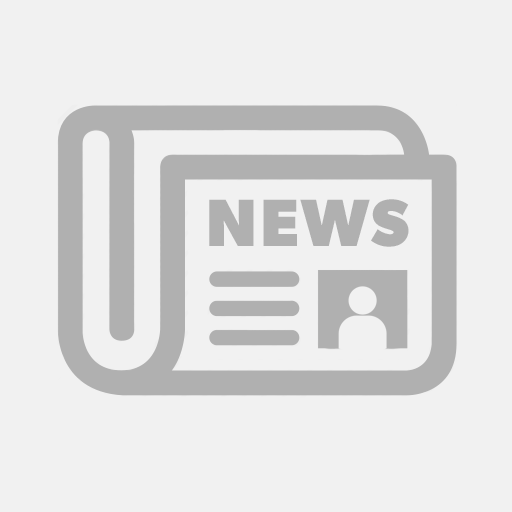 SMS president Michael Wein was interviewed by the Nashville Business Journal. Read the article below.
Michael Wein was named president in 2009 of Service Management Systems, a commercial housekeeping and maintenance division of SMS Holdings Inc. Wein has been with the company for more than a decade, having joined as a regional vice president in 1999. Before taking on his newest role, Wein was president of another SMS division, PrimeFlight Aviation Services.
How did you wind up in your current position?
I was a customer of SMS at the Venetian Hotel in Las Vegas. I met Keith Wolken and Bill Coakley. They spoke of how they had this systematic approach to service, how they took care of customers and took care of their most important asset: frontline employees. They made me an offer and shortly after, my family and I moved in 1999. Every day, I think of the opportunities that they entrusted me with, and I try to do the same for my team.
What single thing makes your company stand out?
Recruit, hire and train every day to have the best employees. Be passionate in supporting our employees. Do "whatever it takes" to meet our customers' needs.
How has the company grown since its inception?
On a basic level, our job is to deliver housekeeping services to large, high-traffic facilities throughout the United States. However, our delivery approach to that basic service has been to focus on the positive outcomes of our services. For example, in a hospital environment, our housekeeping services promote a clean environment that contributes to patient comfort. Through this approach we have grown 300 percent over the past 20 years and now provide our services to arenas, resorts, health care facilities, airports and retail centers in 30 states.
What does your Nashville presence look like?
When the company was founded in 1989, our customer base was in other parts of the country. Now, our Nashville presence is large and growing. We provide the housekeeping services at Nashville International Airport, the Vanderbilt Clinics, the Bridgestone Arena, The Mall at Green Hills and Gaylord Opryland Hotel, among others. We support organizations such as the American Heart Association and the YMCA's Y-CAP program.
What does your organization have in the works for 2010?
We have already expanded our work in health care, sports and leisure, and hospitality and are expecting further growth this year. These industries have recognized the value of our systematic approach. And we are entering the education realm, an area that we feel can benefit from our approach to service.
Why are you entering the education arena?
Our approach — taking care of non-core aspects of a business so the business can focus on its core activities — is ideal for education, whose most important job is educating students. When Metro Nashville Public Schools decided to bid its housekeeping services, we felt we'd be a natural for them.
What makes an effective business leader?
There is a new TV show called "Undercover Boss." The underlying theme is that you have to understand what your employees deal with daily to properly serve their needs. The best leaders listen to what their employees have to say, and that's what I strive to do.
Goal yet to be achieved?
Balance of work and family.
Professional pet peeve?
When the playing field isn't balanced.
What keeps you up at night?
I have about 3,400 employees who work hard every day. I pray that they get home safe to their families in the same physical and mental condition that they came to work in. I owe that to their families — every day, without exception or compromise.
Favorite hobbies?
Watching all sports and playing a lot of them with my kids.
What's the best gift you've ever received?
Second chances.
Person outside of your family you would most like to spend time with on an island?
Any POW. I would want to know what they did mentally to survive. Then I'd share their approach with those today who give up too easily.
You've just been given $100,000 to donate to charity. Where would you give it, and why?
Any child abuse center. I worked on a fundraising campaign 20 years ago to help stop child abuse in Indianapolis. It was the most eye-opening experience in my life.
When faced with two equally qualified candidates, how do you determine whom to hire?
I look in their eyes and ask them to tell me their feelings toward hiring, teaching and managing frontline employees. Do they have the ability to be a big brother or big sister to them? If they get a bit emotional and show signs of empathy, then they see the big picture. If they don't, then they aren't likely to get on our bus.
Company other than your own that you most admire?
Southwest Airlines.
Can you name a person who has had a tremendous impact on you as a leader?
My Aunt Helen and Uncle Joe. They taught me from the days back on the farm these simple rules: 1. No matter how hard you get slapped, turn the other cheek.
2. Work hard every day, because someone else wants your job.
3. Be honest and loyal above all to your employer, even if the deck looks stacked.
4. Treat others like you wanted to be treated when you didn't have the blessing you now have.
5. Don't ever let your britches get bigger then your head.
6. Pray every day, ask for forgiveness and forgive others.
What is the one behavior or trait that most often derails leaders' careers?
Complacency.
They're making a movie of your life. Is it a drama or comedy and who plays you?
Comedy. Chevy Chase.
If you could live a double life, the other would be:
Seven-foot power forward for the Chicago Bulls.
Background
Name/age: Michael Wein / 52
Title: President
Company: Service Management Systems
Address: 7135 Charlotte Pike, Ste. 100, Nashville 37209
Web: http://www.smsclean.com
Employees: 3,400
Most recently read book: "Good to Great," by Jim Collins
Favorite music artist: Kenny Chesney
Education: Purdue University-Calumet
Community involvement: YMCA Y-CAP program, American Heart Association