Resources and Guides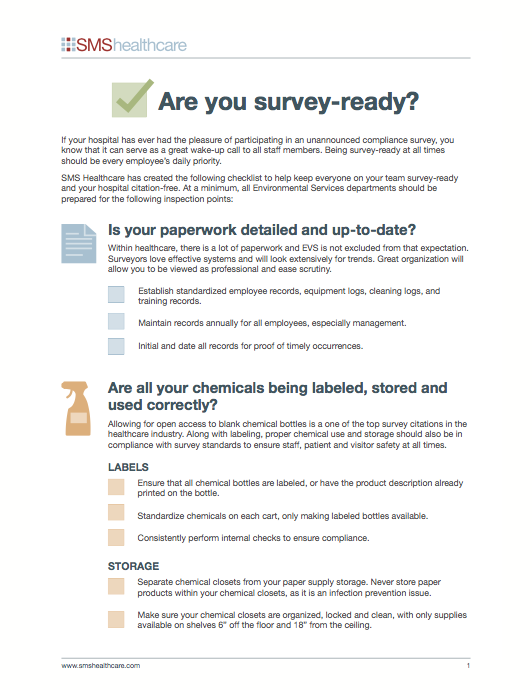 Are You Survey-Ready Guide
Our free guide for healthcare facilities can help you stay survey-ready every day.
Download Guide
---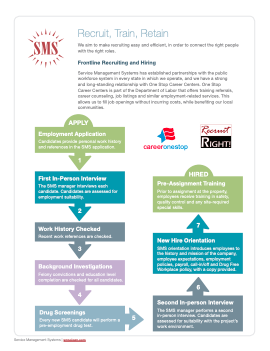 Recruit, Train, Retrain Guide
How can you equip the best possible team to clean your facility? Follow our best practices for recruiting, training and retaining.
Download Guide
---
OPS360 Guide
Our automated tracking program, OPS360, ensures we provide consistent, quality environmental services.
Download Guide
---